Wednesday October 17th.
I am up really early and heard out to catch a bus to Magic Kingdom. I leave everyone else sleeping. They spend the morning at the pool.
I get a bus straight to MK and go to check in for my tour at City Hall. the tour starts at 9:00 and it's about 8:15 when I get there, so I am quite early. The park hasn't opened yet, although there is a Fantasyland Kids Hour going on so there are some families around.
What there isn't, is any coffee! Boardwalk Joe's had been closed on the way past, and the Main Street Bakery is also closed. Apparantly I could get a coffee in Fantasyland, but that seemed an awful long way so I managed to survive without my coffee. It was tough though!
I met Karen Mouse outside the City Hall, we had arranged to take the tour together. The tour started at 9am, and we were given some nifty headsets so that we could hear the tour guide. I can't remember her name, but she was very bubbly and enthusiastic and a little over the top, but her enthusiasm was catching and I quite liked her by the end of the tour.
I'm not sure how much to tell about the tour – we mostly stayed 'on show' and looked at the details that you don't normally notice in the parks, but we did venture to 2 back stage areas, the coolest thing for me was seeing some dancers practising for the christmas parade backstage.
Towards the end of the tour, our guide was telling us all about the suite in Cinderella's castle, as she is a Concierge for the Castle suite.
After the tour ended, I wandered through the shops for a while and decided to treat Katie to the Alice dress that she had been looking for. I then went and met up with Phil and the kids at 2pm. It had been a long hot morning, but they were fresh out of the pool and raring to go. I was shattered…
We stopped in the Bakery and had a cold drink and a cinammon roll, and then walked round to tomorrowland. We got Fast Passes for Buzz and went on the TTA and then Monsters Laugh Floor. I haven't seen the Laugh Floor before and it was very clever. I couldn't work out how they did it, but I was impressed (and I laughed a lot). We came out of there and straight onto Buzz, where I was the champion (well between me and Molly
)
Katie really wanted to do Space Mountain, so we got a Fast Pass and then took the back route round to Goofy's Barnstormer so Molly could have a rollercoaster ride. We walked back to SM but we were still too early, so we decided to try the Pooh Bear ride.
I was seriously flagging at this point, and Katie was talking about SpectroMagic later in the evening.
I didn't want to be miserable and ruin everyone's day but I was shattered, so I called Disney Dine and managed to get a table at Tony's Town square for 6:45. I figured if I had a decent meal and an hour in the cool restaurant I'd feel better.
After Pooh Bear, we split up. Phil and Molly went and did Dumbo and the Carousel, whilst I took Katie on Space Mountain.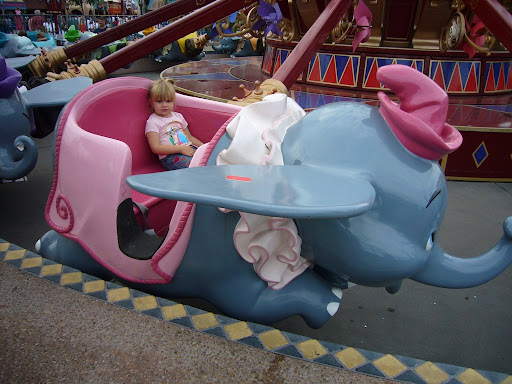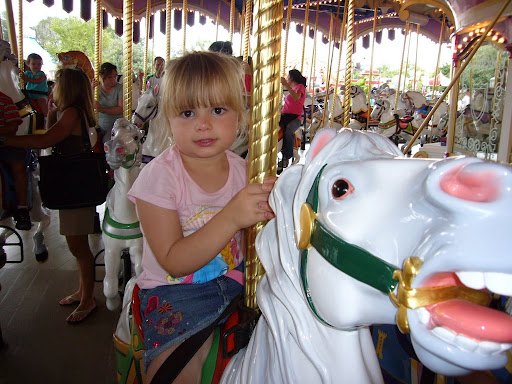 I have to say, I am not a huge fan of Space Mountain, I find it really jerky and uncomfortable. She likes it though, and she doesn't do many big rides so I took her on. Just as I get into the rocket, I realise I've lost my hat. I definitely had it earlier and it's gone now. I'm a bit concerned, as I'd also lost a hat in Epcot the day before, and I didn't really fancy telling Phil I'd lost another one quite so quickly!
After the ride (bleugh), we walk back to the entrance and check with the CM to see if the hat has been found. He doesn't know but lets us walk back through the queue to try and find it – we don't, but nearly end up back on the ride, which I really didn't fancy.
I give up on my hat, and we walk back up and meet Phil, who has my hat.
The girls have a go on the teacups, while we watch, I am rather pleased I am not required to spin! and then we walk down to Tony's for dinner.
It's packed out, and they are turning walk-ins away, so I was chuffed to have a reservation, even if I'd only made it 1 hr before. We had quite a long wait for our table, but then we are seated and the food is out quite quickly.
Some foodie photos…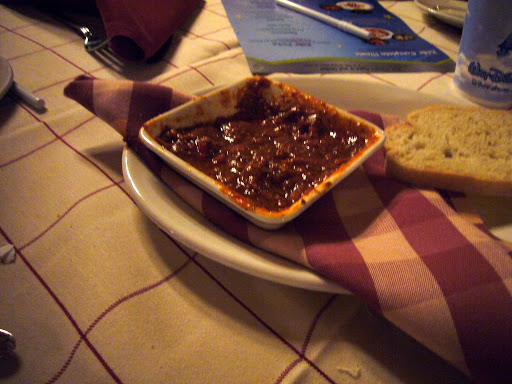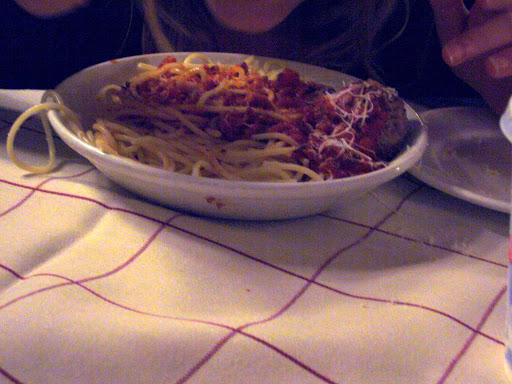 We order dessert and Phil gets the cheesecake – when it comes it's an ice-cream Bombe and definitely not cheesecake! They do swap it for him though.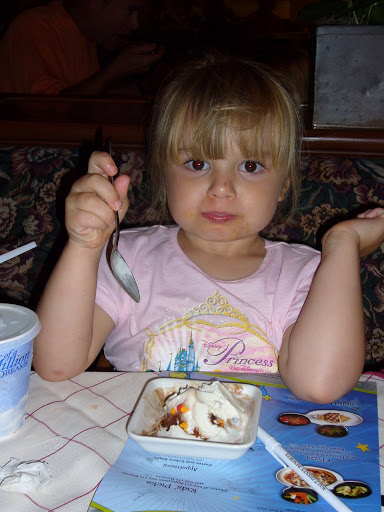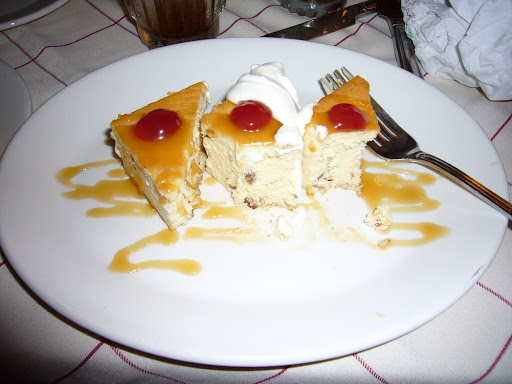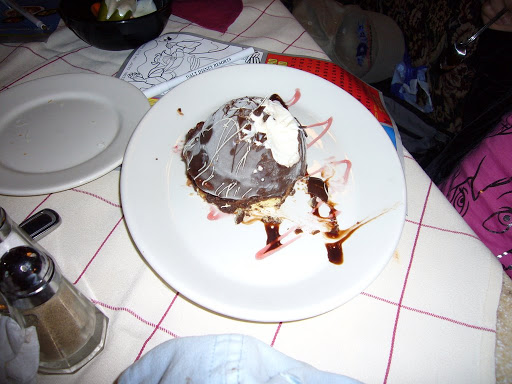 (definitely not the cheesecake)
We leave the restaurant just as Spectro is starting, so we stand on the steps of the restaurant to watch.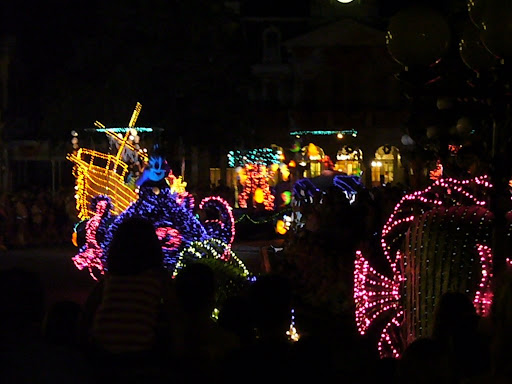 After Spectro, we catch the bus back to the hotel and watch Illuminations from our patio, and then it's time for bed.